Announcement – Info centres
20 December 2017: BGE Info centres Asse, Konrad and Morsleben are closed between Christmas and New Year
BGE Info centres Asse, Konrad and Morsleben are closed from Saturday, 23rd December 2017 to Monday, 1st January 2018.
All info centre are opening again for their regular opening hours from 2 January 2018.
Everyone at the info centres wishes you a Merry Christmas and a good start to the New Year!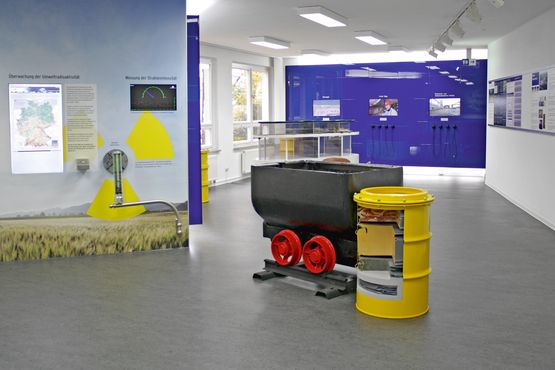 View of the exhibition at the info centre Morsleben