International collaboration
The Bundesgesellschaft für Endlagerung (BGE) plays a part in international bodies and collaborates on matters relating to final disposal at an international level.
International collaboration allows the BGE to closely follow the international state of the art of science and technology. This is in keeping with the principle of the learning process enshrined in the Repository Site Selection Act.
To this end, the BGE is represented at the technical level in various committees of the International Atomic Energy Agency (IAEA), the Organisation for Economic Co-operation and Development (OECD) and other international organisations and plays an active part in these bodies. There is also a regular exchange of experience and research insights between operating organisations, including through the committees and networks of the IAEA and OECD and within the framework of the European Joint Programme on Radioactive Waste Management (EURAD). Regular exchange also takes place at the management level with regard to the activities of the major operating organisations within the framework of the International Association for Environmentally Safe Disposal of Radioactive Materials (EDRAM).
Direct collaboration across national boundaries
Moreover, the BGE has entered into bilateral cooperation agreements with operating organisations. These agreements provide an opportunity for a particularly effective and structured exchange of experience that can take place via joint projects, regular workshops, or talks.
The BGE collaborates with the final disposal organisations in France (Andra), Sweden (SKB), the United Kingdom (NDA/RWM) and Switzerland (Nagra), as well as with the Japanese organisations NUMO and RWMC. This provides the BGE with deeper expert insights into the experiences of operators in the various host rocks that also occur in Germany.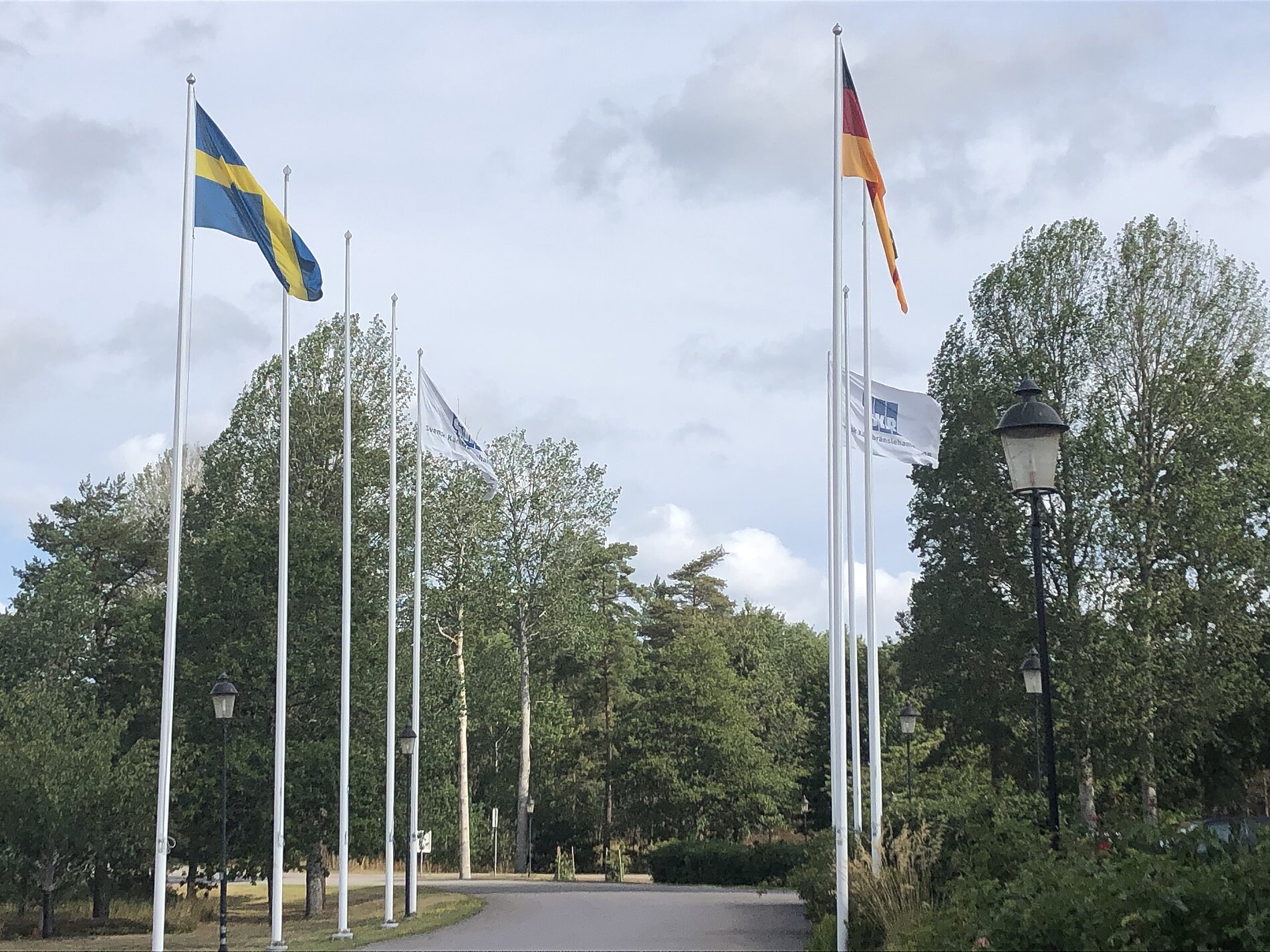 In front of the information centre in Äspö (Sweden) the flags of the two cooperation partners are flying for final storage