Press Release
No. 08/17 - Fact finding in Asse II successful. Cavity in storage chamber 7 located
23 August 2017
With the fifth borehole in the ceiling of storage chamber 7 in the Asse II shaft mine, Asse-GmbH has as planned found a cavity in the chamber. Managing Director of the Bundesgesellschaft für Endlagerung (BGE) Ursula Heinen-Esser says: "After five years of fact finding, we have now taken a great step in the direction of concrete retrieval planning."
Discovered on Wednesday, the cavity is of great significance for the investigation of the storage chamber. Gas measurements are easier to take here than in the part of the storage chamber filled with salt. Furthermore, the BGE now has images from areas of the storage chamber that reflect the current condition.
The collection of data about the condition of the chamber in terms of mining and radiology forms the basis for an assessment of the expected challenges in the retrieval of the waste. The deployed technology and the necessary safety measures when collecting the containers depend on the conditions in the storage chamber.
After the air pocket was found during drilling on Wednesday 16 August (see earlier announcement), the borehole was investigated with a camera. Then a gas measurement was taken at the end of the borehole. Besides radon, hydrogen was also measured. Hydrogen is relevant because it is an explosive gas. At 4,000 ppm (particles per million air particles; parts per million), the quantities found were more than ten times lower than the explosion limit.
The measurement programme that is starting now will involve external specialists alongside Asse-GmbH and the BGE. The joint data collection and analysis will make an important contribution to planning the retrieval.
Technical Managing Director of Asse-GmbH, Jens Köhler, says: "Our next step is to measure the discovered cavity with a 3D scan to find out more about the condition of the chamber."
The BGE is a federal government company in the Federal Environment Ministry business area. On 25 April 2017, the BGE took over responsibility from the Federal Office for Radiation Protection as operator of the Asse II shaft mine and the Konrad and Morsleben final repositories. Its other responsibilities include the search for a final repository particularly for heat-generating radioactive waste. Managing Directors are Ursula Heinen-Esser (Chair), Dr. Ewold Seeba (Deputy Chair) and Prof. Dr. Hans-Albert Lennartz (Commercial Managing Director).
Contact
Bundesgesellschaft für Endlagerung mbH
Press Office
Willy-Brandt-Str. 5
38226 Salzgitter
Phone: +49 30 18333-1868
E-Mail: presse(at)bge.de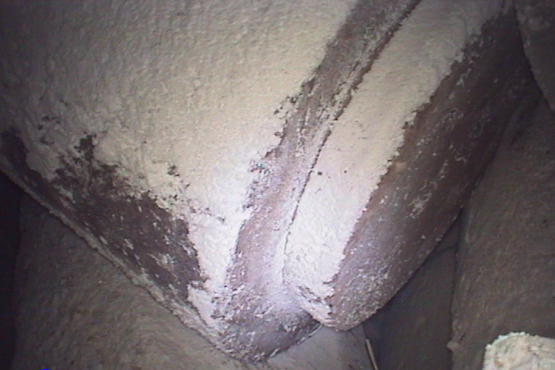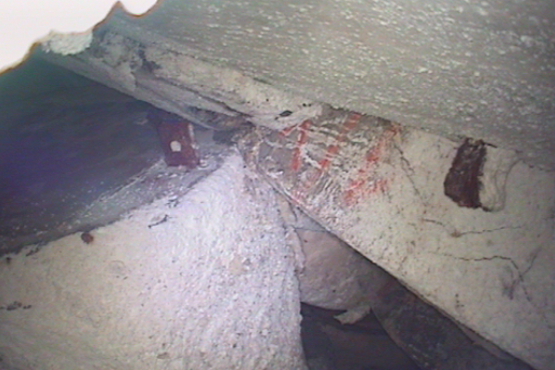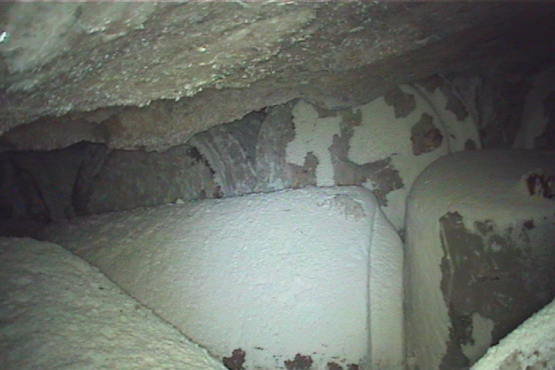 Images from the camera investigation: Waste containers in storage chamber 7 at the 750 metre level.